"Check with Wyoming Game & Fish to be sure you get the correct information," I told the clerk at In & Out Burgers who noticed our U.S. Fish & Wildlife Service uniform shirts and asked about shooting coyotes if he has a game license. 
Many people mistake federal national wildlife refuges for state game and fish offices. Since his question involved the state, I was pleased to direct him to the correct agency.
For the past 9 years, Chuck and I have lived and volunteered on national wildlife refuges. Some, such as the National Elk Refuge  in Jackson Hole, are in prime locations that offer a variety of activities to enjoy, as well as world class hiking trails to explore. Others, such as Buenos Aires National Wildlife Refuge 60 miles southwest of Tucson, may be remote and expose us to great views, peace and quiet, and, in this case, local ranching history.
Wildlife First
All, however, offer new experiences and few downsides. Rarely does a day goes by that we don't marvel at our good fortune to be included in the mission of the national wildlife refuge system, a mission stated simply, "Wildlife First."
During our latest position at Desert National Wildlife Refuge, 25 miles northwest of Las Vegas, we were privileged to monitor a long-eared owl from her nesting period to the hatching of the owlets until they fledged.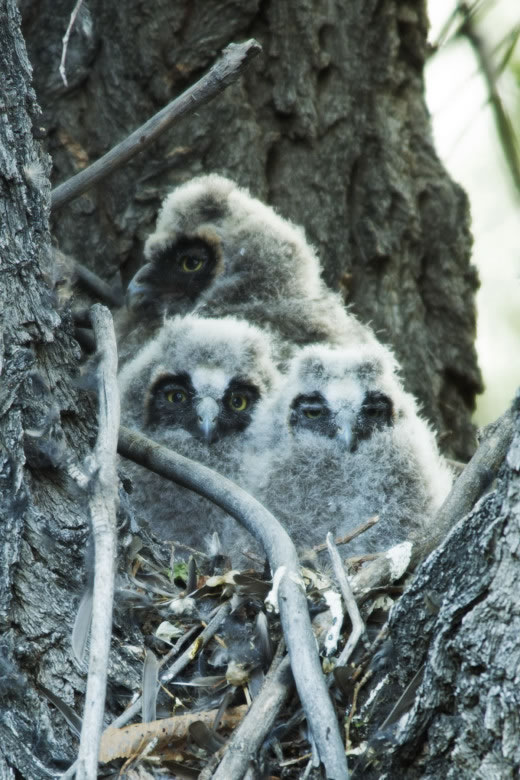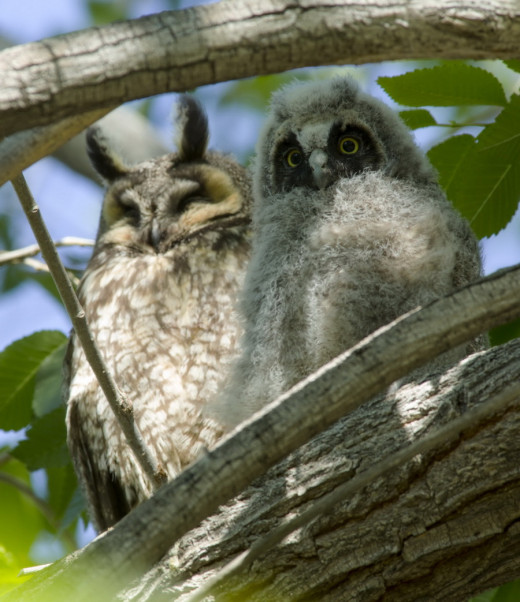 Our undertaking with wildlife that began as docents for the Denver Zoo has now expanded to living and working with others who share our passion. Most national wildlife refuges offer us a place to park, full RV hookups, and laundry facilities, as well as new experiences and friendships. In return, we offer refuges a few days a week manning the visitor center, lending a hand to visitors and school groups, leading hikes, assisting biologists, and a myriad other activities.   
Benefits
But one of the greatest benefits we receive is the one that allows us a purpose in our retirement years, as well as a vehicle to expand our knowledge and share our wildlife background and excitement with others. Living on a national wildlife refuge also exposes us to diverse wildlife, some of which we've rarely, if ever, seen. While some visitors are eager to view moose, bear, and bighorn, we are fascinated when we encounter pikas, centipedes, and chuckwallas.  
[twocol_one]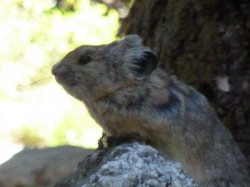 [/twocol_one] [twocol_one_last]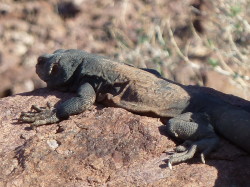 [/twocol_one_last]
National wildlife refuges have enriched our lives while allowing us to pursue our interests. They satisfy our quest for adventure, our need for companionship, and our commitment to nature. "We are so lucky to be here!" we often tell each other as we drive or hike through a refuge, enjoying vistas that appear to come straight from travel magazines. We can live in stunning country during peak seasons, enjoying clean air while participating in significant endeavors.    
House Refuge
Two years ago we purchased a small house on a couple acres of native vegetation thinking that we would enjoy our own little wildlife refuge. But while this land was inundated with wildlife, it lacked the stimulation of an active wildlife refuge. Because most of the neighbors work and stick to themselves, no one shared our exciting sightings. No biologist was available to spotlight species foreign to us or explain habitat requirements. No one explored our refuge with us on a daily basis to learn about nature. While our property was beautiful, it lacked the vibrant atmosphere of a national wildlife refuge.  
Downside
We are fully aware that there must be downsides of living on a wildlife refuge, but so far we've encountered only one. It's something we must watch out for – something we must be careful of. As we drove away from In & Out Burgers, I suddenly realized that I had told the clerk to check with Wyoming Game & Fish. As with most RV adventures, we sometimes forget where we are. At this point, I recalled, we were now in Arizona!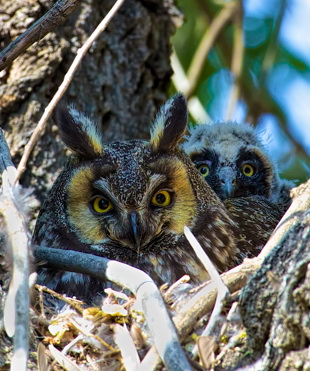 This article originally appeared in the March/April, 2014, issue of Escapees Magazine.
Thanks to photographer Thomas U. Knapp also for our featured photo, blooming hedgehog cactus.