"Wildlife First" is the basic premise behind national wildlife refuges. So why is it important to reach out to school children, visitors, hunters, birders, and others who might decide to come to a refuge either out of curiosity or for recreation? What purpose does interpretation serve on lands set aside to protect and perpetuate animals and their habitats?
"What language are you interpreting?" someone once asked us. "Spanish?"
As naturalists, we interpret nature and the interaction of plants and animals with their habitats. 
"Naturalists?" another asked. "Does that mean you're nudists?"
Serious Questions
Because these were serious questions, rather than snide remarks, it indicated to us that not everyone understands or appreciates the role of nature education or those who deliver such a message. Anyone who has visited a National Park, a zoo, an aquarium, a museum, etc., has most likely encountered a naturalist there to "interpret" the site's purpose and message. It enhances the visitor's experience and lends relevance to the establishment.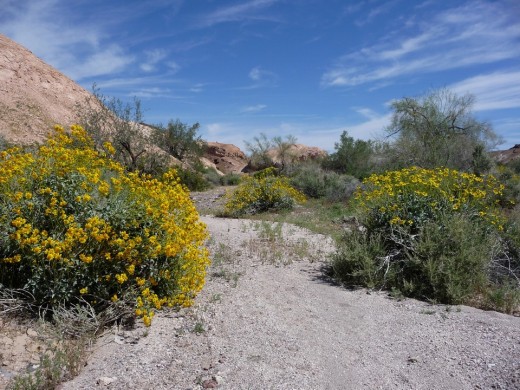 Interpretation on a Refuge
But why would a wildlife refuge engage in interpretation? While interpretation is not the main focus of a refuge, it is becoming an essential ingredient in the refuge experience. However, because many refuge staff are focused on their specific area of expertise, from biology to maintenance, they may not stop to educate visitors or explain the role of a refuge.
From Experience
"I can speak from my own experience when I say that most of us study biology and go into this field because we want just that," says Juliette Fernandez, assistant manager of Buenos Aires National Wildlife Refuge 60 miles southwest of Tucson, Arizona. "When I started as a refuge biologist, I was so focused on the biology I didn't think it was as important to engage the public." 
However, when asked to escort a group about the refuge one day, Juliette discovered a passion for interpretation. "They loved the refuge and were so interested in everything I told them and everything they saw," she says. "I loved them for it. It really opened my eyes to see the impact an hour of my time could have on someone else's day. It totally changed my viewpoint and it meant a lot to me that they felt that way about the lands that I love."
Adults on a Refuge
Adults visit wildlife refuges for a variety of reasons. While many come seeking a sense of peace, others enjoy hiking, bird watching, or merely exploring new vistas. "Every refuge has something different to offer," says Juliette. "I think adults appreciate that refuges exist to make sure this land and its wildlife are always there for them to come home to."
Children on a Refuge
A wildlife refuge may impact children differently from adults. Many children today are raised in households where exploration and the outdoors is not the first priority. They may be surrounded by nature, but they are not introduced to its wonders. Fear of the elements, fear of injuries, fear of wildlife keep them from being exposed to the natural world.
"I think that is what makes refuges so great," says Juliette. "There is never a refuge too far away." With unlimited educational opportunities, whether delivering facts or merely world experience, refuges draw children into a classroom without walls. "If they are going to love refuges and continue to visit into adulthood," says Juliette, "they have to learn about them and visit now!"
For the Future
Without that experience, who will maintain these havens in the future? 
"I think you have to see that moment of wonderment in a person's face," says Juliette, "to really understand why interpretation is important."